● Feature:
1.With Micro-computer weld controller. Capable of performing welding time & current separately for each welding point.
2.Elevate base electrode performs an easy operation.
3.Multi cylinder gate design. Weld multi points each line.
4.Capable of welding cross wires beneath & above.
5.Welding position is easy to be adjusted.
6.Water circulation cooling system extends long term processing.
7.Optional twin start switch for performing single work cycle to applications with different wire diameter.
8.Easy assembly with other auto production equipment.
● Application:
Storage Cage/Container, Display Rack, Computer Case, Furniture, Basket, Trolley, various wire mesh products.
● Specifications:
Model
Capacity
Pistons
Max. stroke pressure
Weld Width
KVA
PC
kg
mm
BW-800DA
80
10
500
1200
BW-1000DA
100
12
500
1200
BW-1200DA
120
12
500
1500
BW-1500DA
150
14
500
1500
BW-2000DA
200
16
500
1800
*S:Single-layer
*DH:Dual-layer(Manual)
*DA:Dual-layer(Automatic)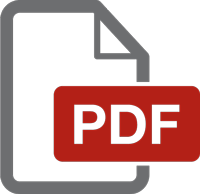 PDF File