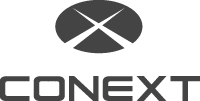 CONEXT Electrical Engineering Co., Ltd. were founded in 2017, Taiwan Taichung.
We have Creative Development, Great Professional Designer Group, capable of designing by 3D software, for various Automatic Equipment Design and Manufacturing (Mitsubishi, Allen-Bradley, ABB, Siemens).
We are also with Professional Mitsubishi (Q , L, FX series) PLC editing capability , Human Machine Interface (GT series), Structural Query Language (SQL), Computer Integrated System (C # language) developing technology .
MITSUBISHI
Programmable Logic Controller
Q Series
L Series
FX Series
MITSUBISHI
Human-Machine Interfaces
GT Model

SQL Management

C#
Language

AutoCAD
Many years of Cable Wiring experiences, to meet customer requirements, and CE, CSA/UL, etc... certificate regulations.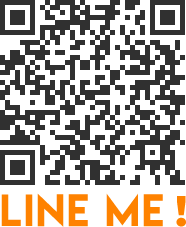 NEW ARRIVALS
X-Y Spot Welding Machine

Wire Mesh Welding Machine

Pneumatic Spot Welding Machine

Flash Butt Welder

Micro-computer Controller

Pneumatic Butt Welder

Pneumatic Seam Welder

Multi-Point Spot Welding Machine

Customized

Automatic Single-layer Multi-Point Spot Welding Ma

Manual Dual-layer Multi-Point Spot Welding Machine

Automatic Dual-layer Multi-Point Spot Welding Mach
Visitors: 26442
© All Rights Reserved.
機械部件/其它,機械/其它,工具機,金屬加工機械,台中市機械部件/其它,台中市機械/其它,台中市工具機,台中市金屬加工機械,西屯區機械部件/其它,西屯區機械/其它,西屯區工具機,西屯區金屬加工機械
GOLD,SPOT,WELD, Wire Mesh Welding Machine, Welding Machine, Automatic control.,焊接設備,點焊機,網焊機,碰焊機,閃焊機,輪焊機,整廠設備專用機,各式點焊機,龍門雙層自動點焊機,龍門單層手動點焊機,龍門點焊機,龍門XY點焊機,龍門空壓單點焊機,龍門空壓點焊機,自動化設備規劃,自動控制,收料機,變壓器